"Wheel of Fortune Slots" for Mobile Users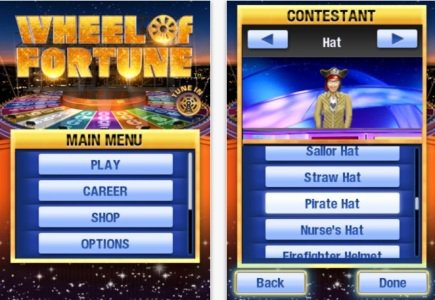 US game show available on iOS and Android
An announcement came this week that US game show "Wheel of Fortune Slots" has been launched aso a free GSN Casino mobile application.
Developed by Game Show Network's (GSN) interactive division GSN Digital, the title, which is the most played game on GSN site and GSN's Games app on Facebook, is now available to iOS and Android device users through iTunes and the Android Market Place.
In the game, players use virtual tokens to determine bets to match wheels, special prizes and other images from the game show, in order to win virtual payouts and jackpots. It has also been specified that GSN Digital also offers free and cash competition versions of Wheel of Fortune, as well as a social game on Facebook, thanks to its partnership with Sony.
According to Peter Blacklow, executive vice president of GSN Digital, "Wheel of Fortune is one of America's most iconic television game shows, and we're excited to offer the brand to our mobile casino fans. Through our partnership with Sony, we hope to drive a whole new wave of GSN players, as well as extend our mobile offering to the millions of players we entertain every day on GSN.com and on Facebook."