Vernons Casino Bans Numerous Countries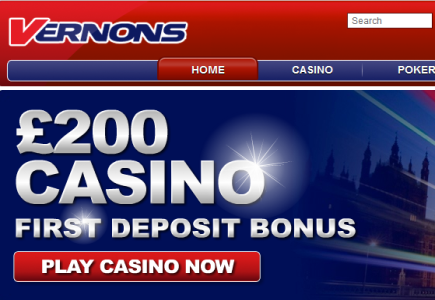 'No players accepted' list significantly grows
According to the most recent reports about online casino operator Vernons Casino, an increasing number of online punters from different countries are being banned.
Namely, players claim that the UK-based operator has sent them emails, advising that it will not accept deposits from the following countries:
Austria, Belgium, Canada, China, Hong Kong, Japan, North Korea, Norway, Portugal, Serbia, South Korea, Singapore, Switzerland, The Netherlands, Turkey, and The Arab Emirates.
It was also added in the email that players have until August 7th to clear out their account balances.
A sort of an announcement of such actions was made earlier this year, when Vernons spokesman stated: "Vernons will not offer services online where it is not 100 percent legal and regulated – both Australia and Holland are 2 such examples. Because of our land-based pools businesses that operate in a number of different countries under individual laws we do not contravene any others. We are keen to see these countries properly regulated and then Vernons is well placed to be able to offer a trusted name in online gaming."