UK Parliament Committee Publishes Report on Gambling Act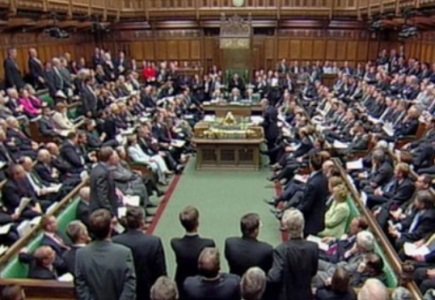 Numerous inconsistencies found
The Gambling Act 2005 has been severely criticized in the much anticipated report of the UK parliament's Commons Culture, Media and Sport Committee, according to which the act contains numerous inconsistencies, is not sufficiently evidence based, and local authorities need to be given more power.
The report, whose primary focus is land gambling side of the industry, found the gambling laws "outdated" and "ill-equipped" to deal with social and technological changes.
Also, it is noted in the report that the fact that the Department for Culture, Media and Sport could not work with the Treasury and set remote gambling taxation at a level at which online operators could remain within the UK and regulated by the Gambling Commission, has led to massive movement of almost all online gambling operator offshore, from where they are still able to advertise and operate in the UK.
Furthermore, the committee expressed its support to better regulation of the online industry on a point of consumption basis, stating that the Treasury still needs to work with industry stakeholders to establish the correct level for online gambling taxation, which will be encouraging to companies to accept UK regulation and taxation and discouraging for the formation of a grey market.
Regarding the UK Gambling Commission, the committee report found that it is "…an overly expensive, bureaucratic regulator,' which has not gone far enough, particularly in its efforts to reduce its operating costs.
In addition, a number of recommendations were made in the report – that an independent review of Gambling Commission expenditure should be carried out as soon as possible in order to reduce their costs, that the Department for Culture, Media and Sport develops an information campaign on problem gambling, that the hard evidence base for decisions and regulation needs be improved, and to conduct specific research on problem gambling and children.
The report also includes an appeal that rules to protect vulnerable groups should be as stringently enforced as possible.
According to John Whittingdale MP, who chaired the committee, "Gambling is now widely accepted in the UK as a legitimate entertainment activity. We took a lot of evidence in this inquiry, from all sides, and while we recognise the need to be aware of the harm caused by problem gambling, we believe that there is considerable scope to reduce and simplify the current burden of regulation and to devolve decision-making to a more local level.
"However, given how emotive an issue gambling is in many quarters, there is a worrying lack of proper research to inform policy: this is something that needs to be addressed.
"The 'reluctantly permissive' tone of gambling legislation over the last 50 years now looks outdated. It is also inadequate to cope with the realities of the global market in online gambling, and even seems ill-equipped to cope with the realities on our high streets.
"Our general approach in this report has therefore been to support liberalisation of rules and delegation of decisions to those closest to the communities that will be affected."
As for the casino industry's evidence, there was the proposition for certain, minor changes to existing regulation, such as "harmonising" the number and type of gambling products. This, it was specified, could increase the number of jobs and boost tax returns without any new outlets opening.
It was stated by Malcolm Moss, chair of the National Casino Industry Forum: "The availability of gambling on the internet now renders many of the restrictions on land-based casinos irrelevant.'