Netplay Live Roulette on the Move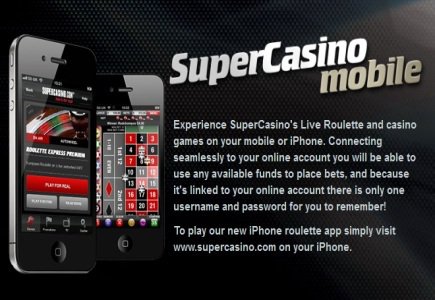 Online casino as a mobile app enables players to enjoy live roulette on the move
NetPlay TV enlisted the services of application developer Miles Ahead for the design and implementation of its Super Casino Live Roulette free-to-download mobile application for iPhone and iPad device users.
On the nightly Channel Five game mobile players are able to place real time bets and interact with the presenters of Live Roulette in the same way as if playing using the TV or online live streaming channel.
According to a Super Casino spokesperson the mobile play option has been already adopted by 18 percent of its live roulette customers.