Lottomaticas Online Gambling Ads Feature Pierce Brosnan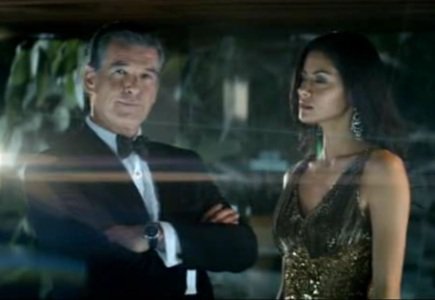 Movie star – James Bond actor gets back into the famous spy skin
The new TV ad by Lottomatica, promoting its online gambling activities features a famous actor Pierce Brosnan, who once again appeared in the role of a super spy.
The ad contains all the elements of the popular James Bond movies – a luxurious venue, a handsome spy, a gorgeous girl, lots of hi-tech gadgets and genuine sounds in the background.
It all looks like the two are going to Monte Carlo, but instead, Brosnan aka Bond activates a large television screen to unveil an online casino where they&ll enjoy themselves.
How much the Irish-born superstar was paid to do the ad is not known at present, but it&s definitely effective, as it has already attracted a lot of attention.